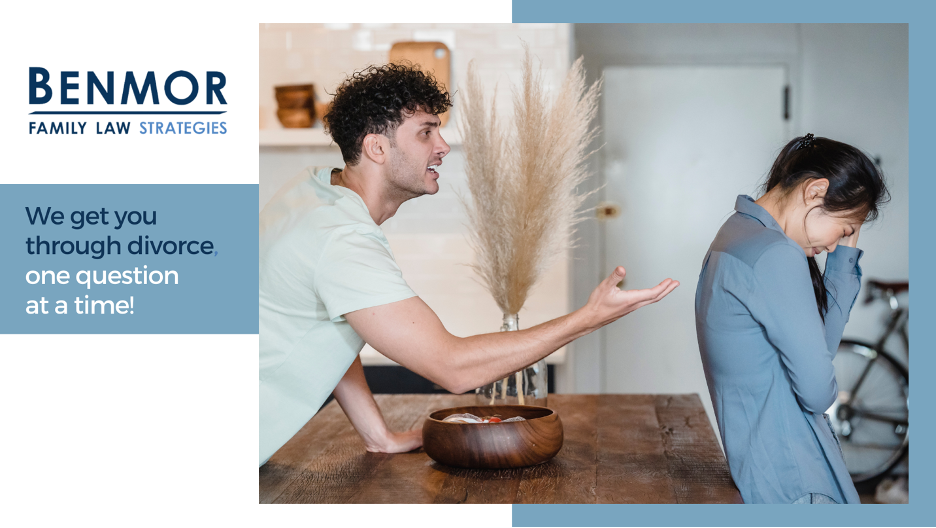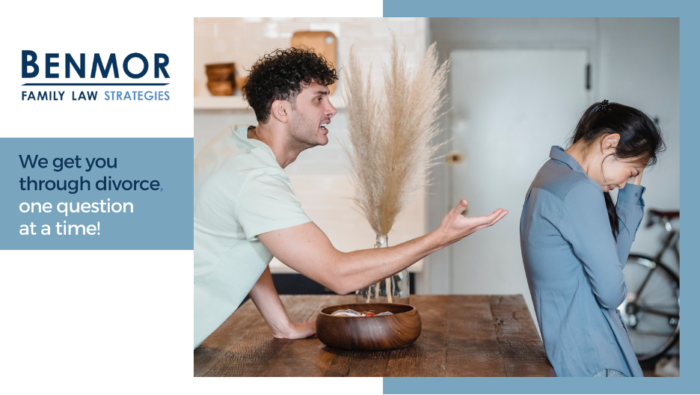 Move Forward With Confidence, One Question at a Time!
Let's face it, divorce is agony. It's hard enough to end a relationship. It's even harder when you are going through the legal process alone. Innocent mistakes can result in losing important parenting, support, and property disputes. Whether you're representing yourself or trying to direct your lawyer, there may be times when you have doubts, questions, and concerns and are afraid to move forward. But you don't have to figure it out all on your own. Now you can bring your toughest questions, the ones that keep you up at night, to an expert who can provide direction when you need it most.
I'm Steve Benmor, I've been a Divorce Lawyer for 30 years. I've seen it all, I've done it all. I've even been through my own divorce. I understand firsthand how exhausting, expensive, and overwhelming a divorce can be. I also know that getting strategic legal advice at key moments in the divorce process can empower you to make good decisions at each step of the way.
Benmor Family Law Strategies is an idea whose time has come. This is not a full-service law firm, it's not divorce coaching, and it's not unbundled legal services. This is a new kind of legal service, Divorce Strategy Sessions, 30 minutes at a time. In your Divorce Strategy Session, I'll address your priority concerns and guide you through the next steps in the legal process with advice that is tailor-made to you and your unique situation.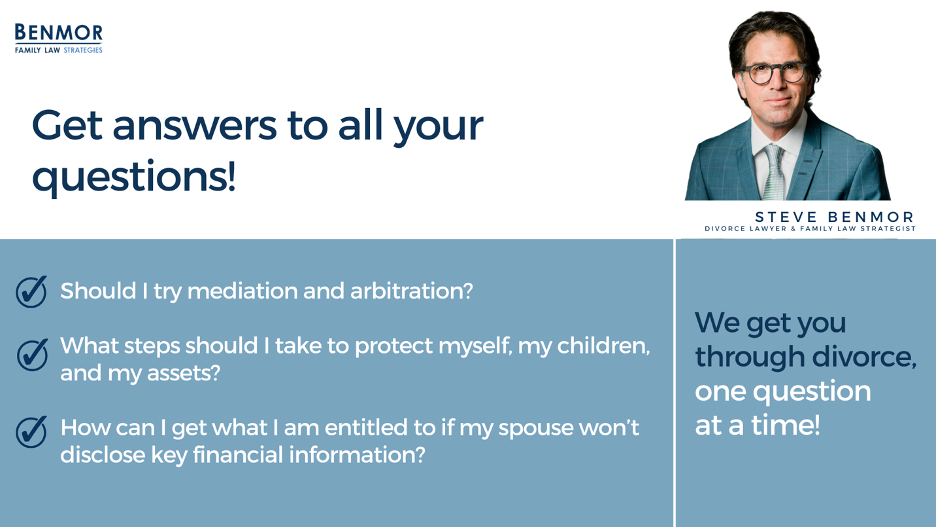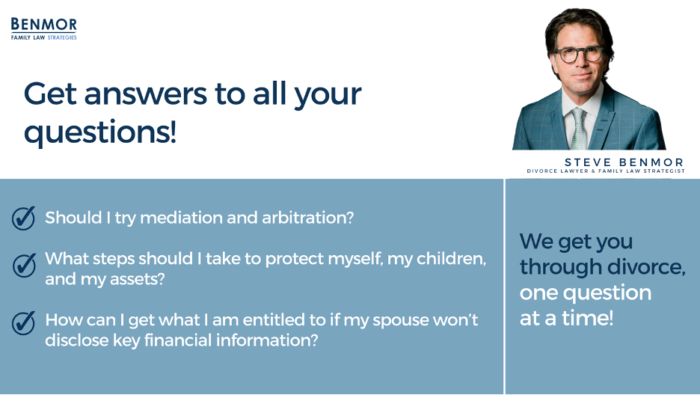 We can discuss questions like:
What steps should I take to protect myself, my children, and my assets?
Should I try mediation and arbitration, collaborative family law, or take my case to court?
How can I get what I am entitled to if my spouse won't disclose key financial information?
My lawyer offered me a few options which ones should I take? Are there other options that might be better for me?
How can I change the direction of my case towards a divorce settlement?
The legal analysis, strategic advice and practical answers you'll get during your Divorce Strategy Session will empower you with actionable recommendations, so you can move forward with confidence. So whether you are beginning to contemplate separation, or are in the middle of mediation, or knee-deep in a high-conflict divorce case, if you're unsure of your next move, know that you don't have to figure it out all on your own. You can get solid answers, at the toughest moments in your divorce, one question at a time!
Share this article on: